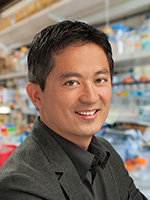 Takaki Komiyama (PI)
Professor of Neurobiology and Neurosciences
Takaki grew up in Tokyo playing baseball. After graduating from the University of Tokyo, he joined a PhD program at Stanford, where he studied development of the fruit fly olfactory system in Liqun Luo's lab. He then moved on to Janelia Farm as a postdoc in Karel Svoboda's lab in December 2006 where he learned two-photon imaging and applied it in awake mice during learning. Takaki started at UCSD in September 2010.
email: tkomiyama@ucsd.edu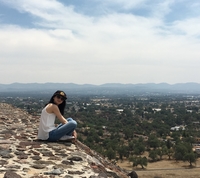 An Wu (Postdoc)
An is from Anhui, south China. She studied biology in Wuhan University and neuroscience in University of Miami before she traversed the country to San Diego. She is generally interested in neurophysiology and works mostly with the sensory system. Besides research, she likes literature, film and watching sports. When she has a hard time seeking the meaning of life, she travels.
email: anw103@ucsd.edu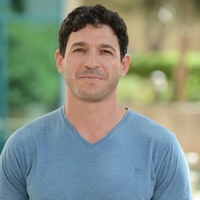 Assaf Ramot (Postdoc)
Assaf was born and raised in Israel. He received his Ph.D. from the Weizmann Institute of Science, under the supervision of Prof. Alon Chen where he studied novel stress-related brain circuits and the ability of toddlers to understand sarcasm, humor and the fact that their father is an independent identity. When he is not talking about imaging and/or microscopy he is probably at the microscope doing imaging or practicing new ways of making his kids fall a sleep by telepathy.
email: ramot.assaf@gmail.com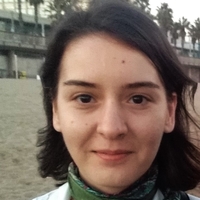 Enida Gjoni (Postdoc)
Born in Albania, during her childhood Enida moved to Italy, where she pursued her studies in Medical Biotechnology at the University of Milan. For her doctoral studies, she joined Ralf Schneggenburger's laboratory at the École Polytechnique Fédérale de Lausanne, in Switzerland. Her PhD work focused on the functional and structural characterization of the input connectivity within a binaural circuit of the auditory brainstem, involved in sound localization.
email: egjoni@ucsd.edu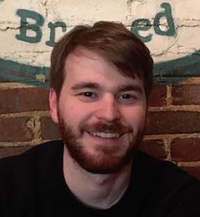 Jake Wright (Postdoc)
Jake grew up in South Carolina. After receiving his B.S. in Biology from Wofford College, he went on to receive his PhD in Neuroscience from the University of Pittsburgh, where he studied the synaptic mechanisms underlying the reconsolidation of drug-associated memories in the lab of Yan Dong. In his free time, Jake enjoys cycling and working on his bikes, spending time out in nature, or reading a good book.
email: wjwright@ucsd.edu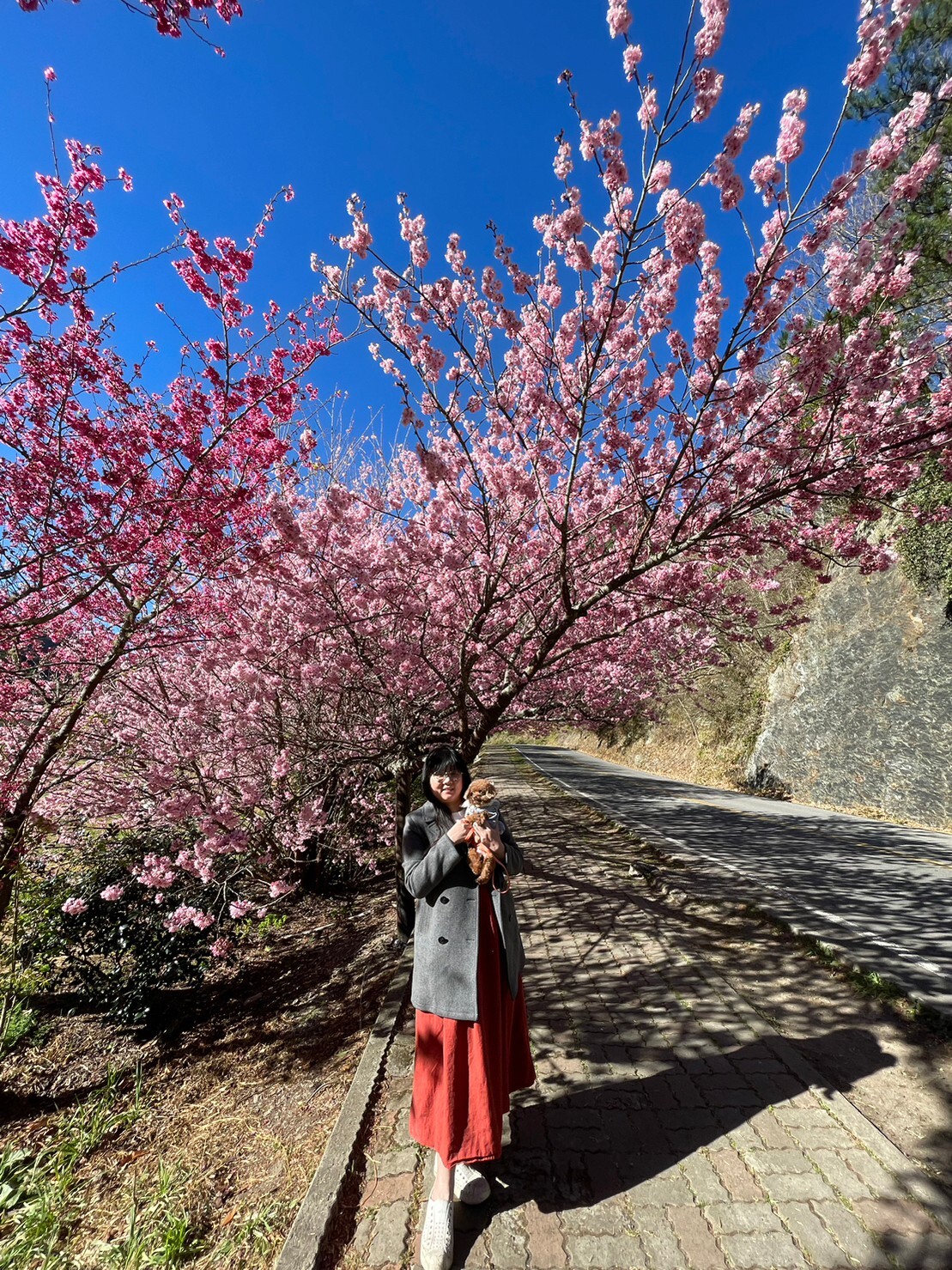 Yvonne Hu (Postdoc)
Yvonne was born and raised in southern Taiwan. After obtaining her PhD in Photonics from National Cheng Kung University in Tainan, Taiwan, she joined the Komiyama lab to expand her scientific journey from the realm of microscopy to the mysteries of neuroscience. When she's not immersed in research, you may find her indulging in singing and rearranging melodies to create something unique, though heavy metal doesn't quite resonate with her taste.
email: yyhu@ucsd.edu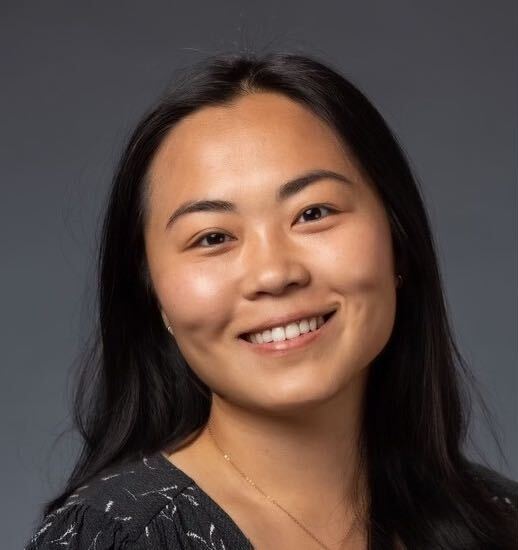 Jennifer Li (Postdoc)
Jenny grew up on Long Island, NY. She attended Northwestern University and obtained a B.A. in Integrated Science and Biology. Following a brief stint as a lab technician, she went on to receive her PhD in Neurobiology from Duke University, where she studied synaptic mechanisms of feature coding in visual cortex. Outside of the lab, she loves cooking, creating pottery, and hanging out with her cat, Kevin.
email: jel147@ucsd.edu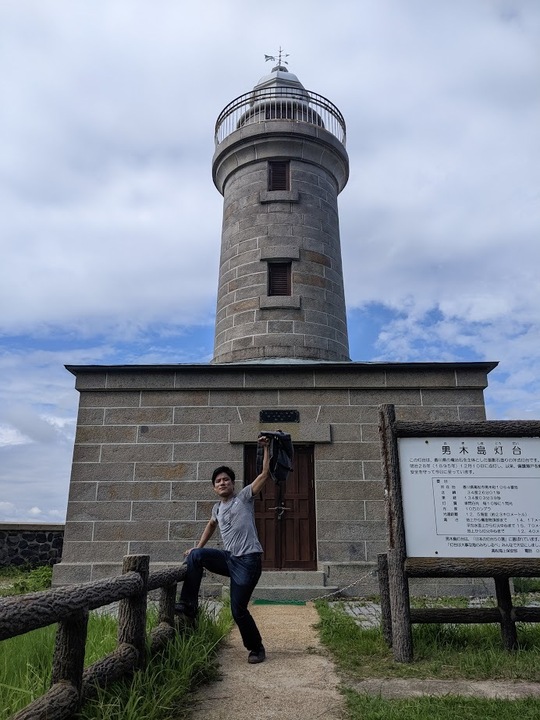 Shingo Hiroki (Postdoc)
Shingo was born in Tokyo, Japan. He received his Ph.D from the University of Tokyo, where he studied how a tiny worm, C.elegans, navigates to the "past-good" place. After a year and half of studying of aging and circadian clock in TMIMS, he decided jump into the field of complex mammalian neural circuit. He left C.elegans, but he still loves and sometimes misses them.
Outside the lab, he often watches MMA fights. If he seems to be in a bad mood on Monday, it is probably his favorite fighter lost the fight in UFC last weekend.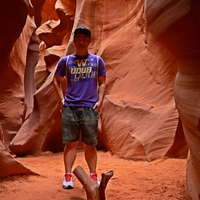 Bin Yu (Graduate Student)
Bin is from Tianjin, China, a city famous for cross-talk and stuffed bun. After five years of study in Electrical Engineering at the University of Washington, he joined the Ph.D. program at UCSD in 2017 and switched his primary research interest to neuroscience. He likes EDM a lot, so don't be scared when he nods his head without any particular reason if he has a headphone over his ears.
email: biy021@eng.ucsd.edu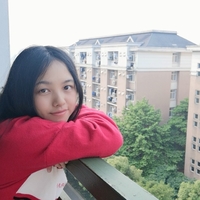 Shuqi Chen (Graduate Student)
Shuqi grew up in Changsha, China, a city famous for spicy food, while Shuqi is not good at dealing with spicy food at all. After earning her B.S. in Biomedical Sciences at Zhejiang University, she continued to pursue her interests in the brain and neural circuits, and joined UCSD's Biology Ph.D. Program in 2019. Shuqi is a big fan of KPOP and Japanese Seiyuu.
email: shc033@ucsd.edu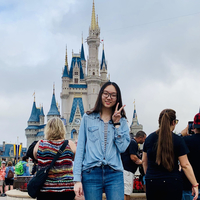 Eva Zhang (Graduate Student)
Eva grew up in Ningbo, a coastal city in Southeast China. She graduated from ShanghaiTech University with a BS degree in Biology and spent her 3rd year studying at Harvard as a visiting student. She then joined the UCSD Biological Sciences PhD program in 2019. She's interested in psychology, behavioral economics and neuroscience related to decision-making. Outside of lab, she loves animations and illustrations for fun and for scientific communication. She's also into learning Japanese and Korean, as well as cooking, singing and playing Final Fantasy.
email: yuz098@ucsd.edu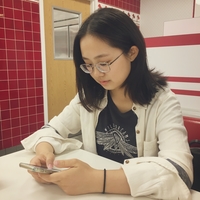 Qiyu Chen (Graduate Student)
Qiyu grew up in Yichang and Wuhan, China, along the Yangtze River. She graduated from UCSD with a  B.S. in Biology. She was introduced to systems neuroscience when working in Komiyama Lab as an undergrad. She continued to work in the lab as a Research Assistant for two years before joining UCSD Biology PhD Program in 2020. Outside of the lab, she enjoys watching TV shows and vlogs, playing video games and sports.
email: qic050@ucsd.edu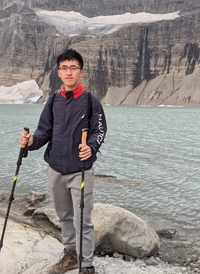 Jeremy Chung-Yueh Lin (Graduate Student)
Jeremy was born and raised in Taipei, Taiwan. After earning his B.S. in Brain and Cognitive Sciences at MIT, he joined the UCSD Neurosciences Graduate Program in 2020, pursuing his interests in discovering strategies for storing and transmitting information in the nervous system. Jeremy appreciates the diverse culture and landscape in San Diego, resembling his hometown, as he can explore different cuisines and hiking trails easily. In his free time, he enjoys playing badminton, reading fiction, and traveling. 
email: chl059@ucsd.edu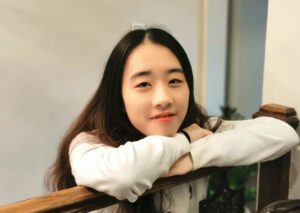 Zijing Tan (Graduate Student)
Zijing is from Beijing, China. She joined the Integrated Science Program at Northwestern University and studied math and neuroscience for undergrad. After spending a gap year working at Tsinghua University back in Beijing, she joined UCSD's Biology Ph.D. program in 2022 to continue her pursuit in neuroscience. Her biggest passion outside lab is skiing and snowboarding. She also enjoys archery, singing, and playing various instruments.
email: z6tan@ucsd.edu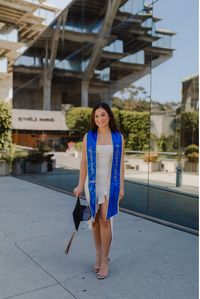 Bobbie Morales (Research Assistant)
Bobbie was born and raised in Brawley, California. She moved from the scorching hot desert to sunny San Diego where she earned her B.S in Biochemistry/Chemistry at UCSD. In her free time, she enjoys reading at the beach and going to coffee shops.
email: bcmorale@ucsd.edu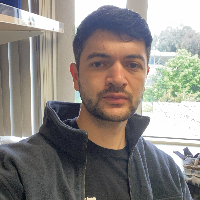 David Arakelyan (Research Assistant)
David was born in Armenia and immigrated to the United States when he was 12 years old. He earned an undergraduate degree in Neuroscience at UC San Diego in 2019. As an undergraduate student, he did 1 year of work as a research assistant in a neurobiology lab, studying cortical and cerebellum neuron degeneration. After graduating from UC San Diego, he worked as a medical scribe to explore the clinical aspect of medicine with a goal to eventually attend medical school. His passions outside of academia include playing basketball, learning new languages, hiking, exploring the outdoors, going to coffee shops, and spending time with friends and family.
email: darakely@ucsd.edu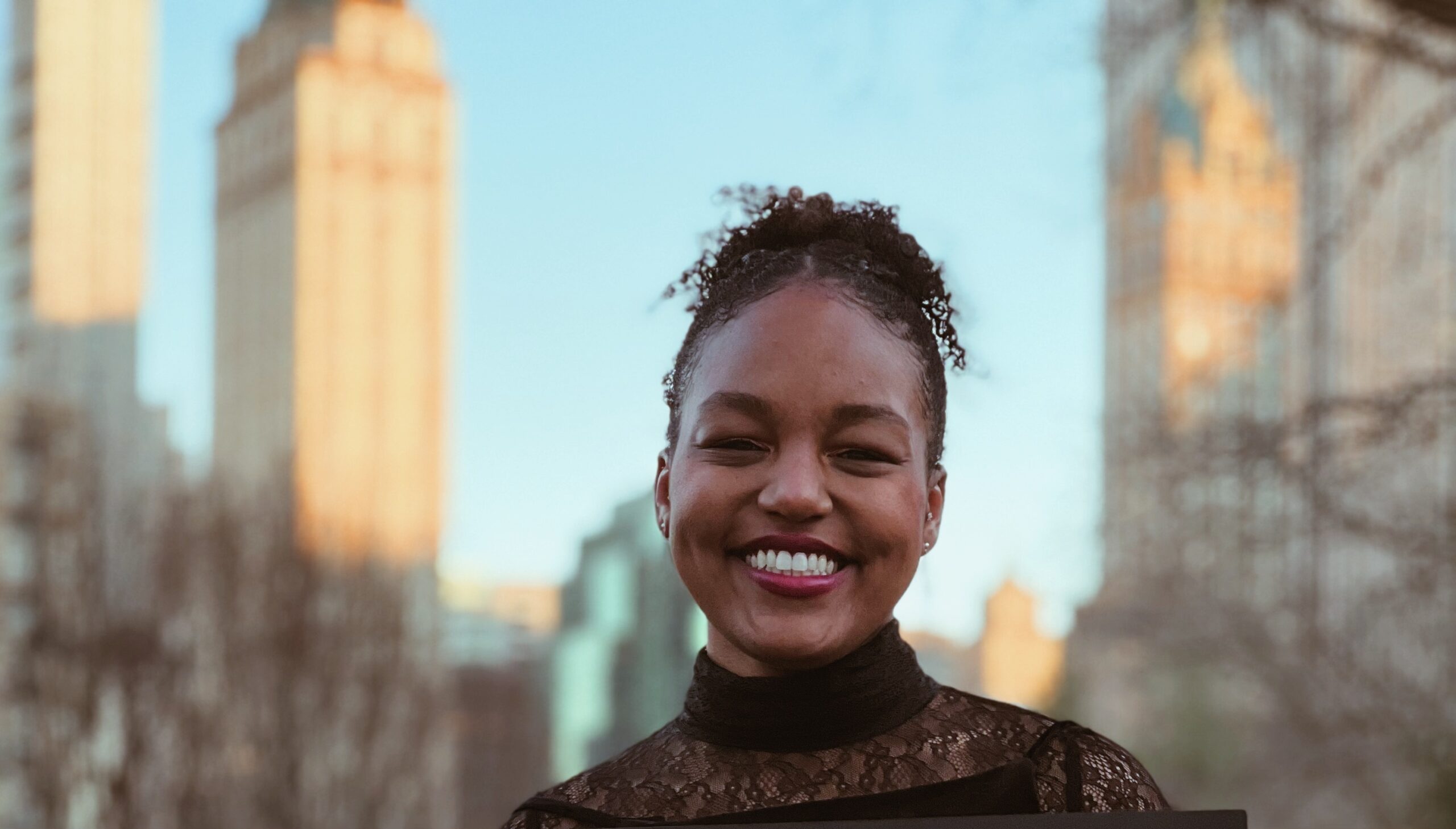 Ashley Medina (Research Assistant)
Ashley was born a military brat and considers herself lucky to have called numerous places home. She earned her B.S in Neural Science at New York University. She worked for two years as an undergrad and one year as a research assistant at NYU Langone before joining the Komiyama Lab. Outside of science her interests include poetry, coffee, and yoga. She also has an energetic cat named Luna who she loves very much.
email: asm012@ucsd.edu
Rui Yun (Research Assistant)
Rui was born in China and has studied abroad in the U.S. since high school. She obtained  B.S. in clinical nutrition from UC Davis in 2023. After graduation, she wanted to explore other fields and gladly joined Komiyama's lab.
Rui enjoys cooking, walking, and using a projector to watch anime and films with friends during her free time.
email: ruyun@ucsd.edu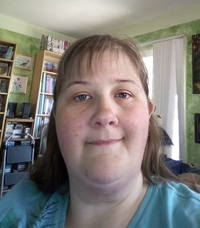 Elanore (Research Assistant)
Quiet as the mice she cares for, Elanore has a wide range of interests, including general science, psychology, mythology, computers, gaming, speculative fiction, and various arts and crafts.  Most of her free time is spent either playing video games, reading up on various odd subjects, or trying to get her multitudes of personal projects organized.  She lives with her sister, mother (also formerly of Komiyama lab), four cats and way too many rabbits.
email: elanorechall@att.net
Undergraduate and Masters Students 
Jenny Yue
Celeste Yang
Kevin Tan
Chelsea Shao
Emma Chen
Hannah Kim
John Ratliff
May Wang
Cindy Wang
Sophia Zhou
Kazune Fei
Alumni
Itaru Imayoshi (Visiting Scholar, now Assistant Professor at Kyoto Univ.)
Jun Lee (Postdoc, now Analyst at UCSD Cancer Center)
Simon Chen (Postdoc, now Assistant Professor at Ottawa Univ.)
Andy Peters (Graduate Student, now Postdoc at UCL)
Hiroshi Makino (Postdoc, now Assistant Professor at Nanyang Univ.)
Madan Makundan (Masters Student, now Lab Manager at UCSF)
Monica Chu (Graduate Student, now Lecturer at UCSD)
Jeff Dahlen (Graduate Student, now Analyst at MKO Global Partners)
Anna Kim (Research Assistant, now Research Assistant at Columbia University)
Shan Lu (Undergraduate Student, now PhD candidate at Columbia University)
Wankun Li (Graduate student, now at Ernst & Young)
Tara Loveland (Research assistant, now Doctor of Physical Therapy Candidate at UC-Denver)
Sara Emami (Masters Student, now MD Candidate at UCLA)
Jungwon Seo (Associate Professor, Wonkwang Univ.)
Akinori Mitani (Graduate Student, now at Google Brain)
Trevor Link (Masters Student, now an EMT at PRN Ambulance)
Haixin Liu (Postdoc, now Postdoc at NYU)
Keelin O'Neil (Research Assistant, now PhD candidate at NYU)
Xinlei Lin (Daisy) (Masters Student, now PhD candidate at NYU)
Zhongmin Lu (Postdoc, now Postdoc at Salk Institute)
Zeljana Babic (Masters student, now PhD candidate at UCSD)
Oscar Arroyo (Research Assistant, now PhD candidate at UNC)
Sun Woo Hong (Masters Student, now Research Assistant at MapLight Therapeutics )
Yuxin Hu (Masters Student, now PhD candidate at Columbia University)
Yessenia Magaña (Research Assistant)
Chi Ren (Postdoc)
Sayyed Jilani (Research Assistant, now Master's student at UC Berkeley)
Shudi Xu (Visiting Scholar)
Brian Fang (Research Assistant)
Sonja Blumenstock (Visiting scholar, now Postdoc at Max Planck Institute for Biological Intelligence, Munich, Germany)
Bethanny Danksin (Postdoc, now Scientist at the Allen Institute, Seattle)
Ryoma Hattori (Postdoc, now Assistant Professor at The Herbert Wertheim UF Scripps Institute for Biomedical Innovation & Technology)